Kilimanjaro Routes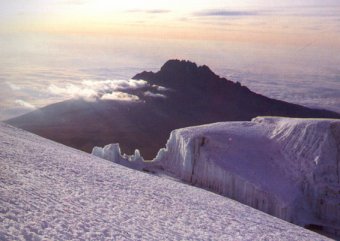 The South Circuit Path links all these routes, so several combinations are possible. This makes the trekkings more interesting, and the extra time also helps acclimatization.
The routes are called
Marangu
, named after the village of departure,
Machame
, and
Umbwe
, also named after their respective villages of departure.
Kilimanjaro is surrounded by a zone of dense forest, so to get to the high moorlands and main peaks, you have to follow one of the established routes.
There are at least ten trekking routes that begin on the lower slopes. Some of these join other routes as they climb, but most routes reach the North and South Circuit Paths that circle the base of the main Kibo dome, roughly following the 4000-metre contour line Beyond the Circuit Paths, only three routes continue all the way to the summit of Kilimanjaro.
These three routes are all on the southern side of Kibo, so the trekking routes on the western and southern slopes of the mountain and they are used more frequently than the ones on the north face.