Kilimanjaro Literature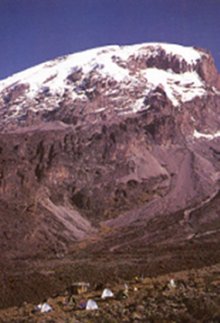 A book that gives good impressions on the Marangu- and Machame-routes is "trekking in Africa" by Stefano Ardito.
A very useful travel guide is The lonely planet's publication of "Trekking in East-Africa".
For detailed background information and specific information about technical climbs the "Guide to Mount Kenya and Kilimanjaro" published by the Mountain Club of Kenya is available in Nairobo and Dar-es-Salaam. In older versions of this guide are still lodges and glaciers who have disappeared completely, so be sure to buy a recent version ! This is mainly a technical climbing guide with detailed information about rock- and ice-routes on Kibo and Mawenzi, but also contains valuable background information about history, glacial periods, geology, flora and fauna etc. The book "Kilimanjaro" by John Reader mainly consists of beautiful pictures of Kilimanjaro's nature. Also the book "Kilimandscharo, der Berg und seine Landschaft" contains (although dated) also useful information about trekkings in this area.